Oviedo's Stillwater Community offers a great Seminole County neighborhood right next to the hustle and bustle of Orange Counties' East Orlando. This community comprises of 521 homes on around 70+ acres with lots starting at 1/4 acre in size. This community is zoned for some of the top-rated schools in Seminole County, and is minutes from the new downtown Oviedo, "Oviedo On The Park." Stillwater is also only a short drive from the University of Central Florida's campus, and all its entertaining amenities including the Spectrum Stadium for football and CFE Arena for college basketball and concerts galore!
Stillwater offers an active community with events regularly hosted by the HOA and an active newsletter to keep you informed of the latest events.
Current Real Estate Market Analysis
(As of July 19, 2018)
Houses sold in last 6 months: 18
Price Range of Houses: $219,000 – $369,500
Average Time on Market: 22
Houses Currently for Sale: 5
Pros and Cons of the Community
| Pros | Cons |
| --- | --- |
| Quiet neighborhood | No traffic light at Stillwater Dr entrance |
| Excellent location off of Alafaya with quick access to Seminole & Orange County | Not a part of incorporated City of Oviedo |
| Excellent Schools | |
| Active Community | |
Map
This interactive map shows where Oviedo's Stillwater Community is located.
Major Companies Nearby
Wondering where people work when living in Stillwater? Check out these major companies that are very close by!
Schools
This is a list of the schools zoned to Stillwater in Oviedo. The Score refers to the GreatSchools.com score which gives an overview of a school's test results based on a comparison of test results for all schools in the state. For the Score, the higher the number, the better the school's test performance. You can click the name of a school to see more information about that school, including consumer reviews, demographics, test results, etc.
NOTE: These scores are as of December 2017 and are likely to change in the future.
Demographics
To determine demographics for Oviedo's Stillwater Community you can look at the demographics for the middle school. Or you can get more specific by looking at the demographics for a specific elementary school (click the school links in the school table).
Jackson Heights Middle School Demographics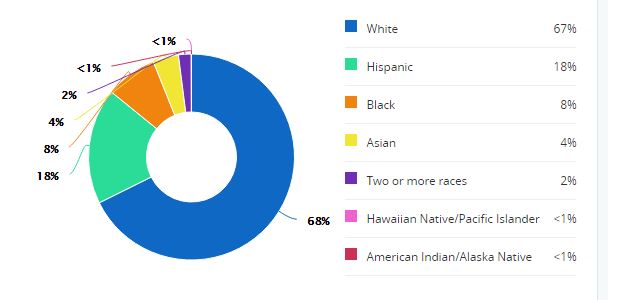 Amenities
This neighborhood has the following amenities:
Club House = 0
Swimming Pools = 0
Waterpark = 0
Splash Pads = 0
Tennis Courts = 0
Parks/playgrounds = 0
Sport Leagues (Kid) = No
Sport Leagues (Adult) = No
Walking Trails = No
Lakes = Yes
Golf Course = No
Community Intranet = No
The annual HOA fee, which pays for these amenities, is approximately $275.
» Go to Stillwater's Home Owner's Association Website
Utilities
For your convenience, the common utility providers for this neighborhood are shown below.
Commute Times
Here is a chart with approximate travel times in standard commuting traffic. This data was collected using Google Maps on December 22, 2017. The miles and minutes listed in this chart are estimates only during regular traffic times (not rush hour) assuming the roads are clear of wrecks and obstacles. Different addresses within the same neighborhood will vary in both miles and minutes. This chart is meant to be a "guesstimate" only.
| Location | Miles | Minutes |
| --- | --- | --- |
| Orlando International Airport | 23.9 | 30 |
| Sanford International Airport | 14.1 | 21 |
| Downtown Orlando | 17.7 | 23 |
| Oviedo Medical Center | 3.3 | 9 |
Places of Interest Nearby
Take a look at nearby places of interest on the map below. These are just a few of the many places of interest Oviedo's Stillwater Community has nearby.
Other Nearby Neighborhoods
List of Oviedo Neighborhoods:
Riverside at Twin Rivers Community
Homes Currently Available in the Riverside at the Stillwater Community
Sorry we are experiencing system issues. Please try again.